From Michigan Alliance for Families: For Complete Post, Click Here…
Thu, Feb 25, 2021 6:30 PM – 7:30 PM EST
---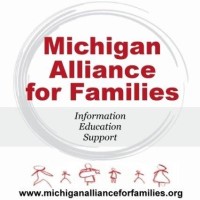 Join Michigan Alliance for Families for The Manifestation Determination Review: Navigating the Process with Special Education Mediation Services.
Students with disabilities are provided additional protection when faced with discipline that will change their educational placement. The Manifestation Determination Review meeting is an important part of that protection. But…
• What is an MDR?
• When is an MDR needed?
• What goes on at the meeting?
• What should I do to get ready for the MDR?
• What happens after the MDR?
This session will explain the MDR process and provide information to help you prepare for an MDR meeting. If you need an accommodation to attend this event, please send your request to info@michiganallianceforfamilies.org two weeks prior to the event.