From MAF: For Complete Post, Click Here…
---
This webinar meets 2 times.
Fri, Feb 12, 2021 1:00 PM – 2:00 PM EST
Fri, Feb 19, 2021 1:00 PM – 2:00 PM EST
---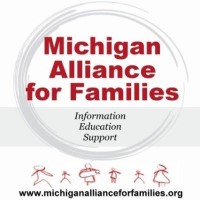 Join Michigan Alliance for Families for a two part "Behavior is Communication" virtual workshop with Dr. Sally Burton-Hoyle, Ed.D; Professor, ASD Area, Department of Special Education, College Supports Program Faculty Advisor. . Part 1- Friday, February 12 1pm-2pm Part 2- Friday, February 19 1pm-2pm A child's problematic or inappropriate behavior is a sign that something is not right. The child needs support, not punishment. This workshop will help you determine what the child is saying with their behavior and how to substitute a more acceptable way to communicate that message. If you need an accommodation to attend this event, please send your request to info@michiganallianceforfamilies.org two weeks prior to the event.