From Michigan Alliance for Families: For Complete Post, Click Here…
Thu, Feb 4, 2021 6:00 PM – 8:00 PM EST
---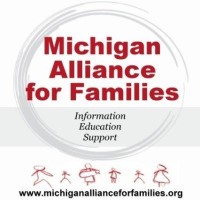 Join Michigan Alliance for Families for Rethinking Guardianship- Facilitating Lifelong Self-Determination with Dohn Hoyle.
This workshop covers guardianship from a historical perspective, strangers as guardians, and alternatives to guardianship.
What are alternatives to guardianship?
What is power of attorney?
How can medical and financial decisions be handled?
What is self-determination?
What is supported decision making?
How can we best support students as they transition to adulthood?
If you need an accommodation to attend this event, please send your request to info@michiganallianceforfamilies.org two weeks prior to the event.